by the Night Writer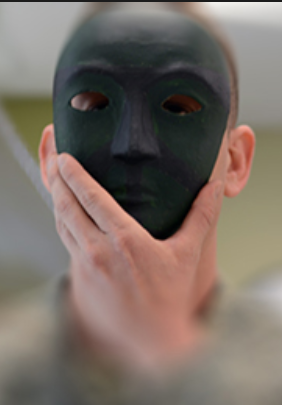 We were wrapping up the prison Bible study session and a guy asked me for my take on all the big names being exposed for sexual harassment. My immediate response was, "the Word says that that which is done in darkness will be brought to light." Just because you think you've gotten away with something – and are therefore free to keep doing it – doesn't mean that that you won't ultimately be held accountable for it, and that the accounting might not come at a dear cost.
I also said that there is no point in taking any satisfaction out of the fact that the person spotlighted is Republican or Democrat, liberal or conservative, Catholic or Protestant, vanilla or pistachio. We all have things in our lives we'd prefer other people never find out about, and any judgment should begin with ourselves, first; not to condone or condemn, but to remind us – as I'd shared earlier in the evening – to "act justly, love mercy and walk humbly with your God." (Micah 6:8).
Thinking more about it on the way home, I remembered something that I'd read very recently to the effect that, "Our shadows are like a sack of all the black stuff we've done in our lives that follows us around wherever we go." (I've been trying to find the source for where I read that; if you know it, please tell me.) The picture that came to my mind, though, was that my shadow is different based on which direction I'm facing. If I've turned and put my focus on God, the light casts my shadow out well behind me. I know that I've been forgiven and covered by unmerited grace. If I'm facing the other direction, and turned my back on God, the light causes my shadow and all of the stuff that still has to be dealt with to lay out in front of me.
That's not to say that the world might not still bring something out of my bag and confront me with it. While I have dealt with those things, and gone back to try and repair and restore relationships over the years when I've realized where my actions have harmed others, these could conceivably cost me in terms of things that the world holds dear. What I realized is that if my focus is truly on God, then I really should have no concern about what I might "lose". While I might regret losing some things, they pale in comparison to what I have in Christ. It may also be that God himself is working to remove that thing I adore from my life because it is getting in the way of my relationship with Him. When my job, my status, my salary, my other relationships, or what other people think of me is more important than what God thinks of me, then that sack of shadows becomes very, very heavy. And certainly the guilty who are afraid of what they may lose are almost invariably harmed more by their attempts to cover things up than by the initial sin.
When I go back to the Bible study this week I will pick up on this again and in greater detail than my off-the-cuff (but God-inspired) initial remarks. I'll note that the bit about things in darkness coming to light is in three of the gospels (Luke 8:17, Matt 10:26, Mark 4:22) and in the Old Testament (Ecc 12:14). I'll also talk about how some very good things happen in the dark (1 Cor 4:5, Matt 6:4, Matt 10:27).
As for shadows, those aren't necessarily bad either when the world comes calling:
Psalm 91:
Whoever dwells in the shelter of the Most High will rest in the shadow of the Almighty. I will say of the LORD, "He is my refuge and my fortress, my God, in whom I trust." Surely he will save you from the fowler's snare and from the deadly pestilence. He will cover you with his feathers, and under his wings you will find refuge; his faithfulness will be your shield and rampart. You will not fear the terror of night, nor the arrow that flies by day, nor the pestilence that stalks in the darkness, nor the plague that destroys at midday. A thousand may fall at your side, ten thousand at your right hand, but it will not come near you. You will only observe with your eyes and see the punishment of the wicked. If you say, "The LORD is my refuge," and you make the Most High your dwelling, no harm will overtake you, no disaster will come near your tent. For he will command his angels concerning you to guard you in all your ways; they will lift you up in their hands, so that you will not strike your foot against a stone. You will tread on the lion and the cobra; you will trample the great lion and the serpent. "Because he loves me," says the LORD, "I will rescue him; I will protect him, for he acknowledges my name. He will call on me, and I will answer him; I will be with him in trouble, I will deliver him and honor him. With long life I will satisfy him and show him my salvation."