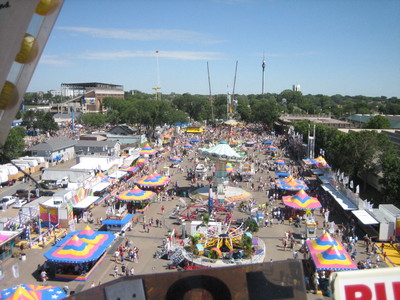 Last Friday Tiger Lilly, Benny and I went to where Minnesota gathers to spend its money and gorge on "food" that one generally wouldn't eat except for at fair time. It was hot. It was crowded. We had a blast!
First we went to seedy art. I mean see the seedy art. That's some amazing stuff, let me tell you.
Then we had honey ice cream. Yummy!!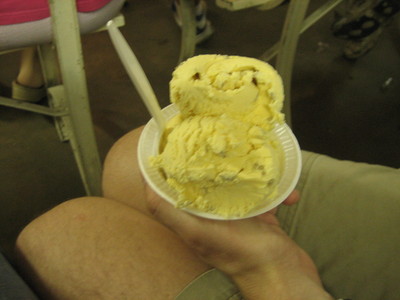 We also ate cheese curds, a deep fried 3 Musketeers bar, and lamb kabobs. Also yummy! We got the kabobs while meandering through the international market, which is way cool. Ben and I bought Tiger Lilly an early Christmas present at one of the stands there. Behold:
She had a great time carrying the katana around the Fair, getting envious glances from young boys. It was pretty funny. Then Ben said to her,
"You know you can't have that until Christmas, right?"
"But- but Faith said I could!"
Then I got the look. I started laughing. Tiger Lilly mentioned how funny it would be when we have kids. "We'll be on the same page by that time," Ben said.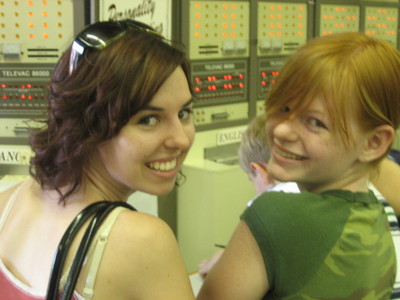 While we were there we went to the AM 1280- The Patriot booth and saw Buddha Patriot and his wife. Nothing was going on there right then, though. We also saw Strom!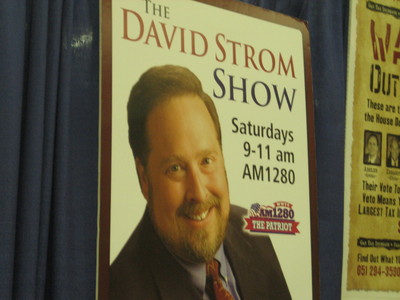 Of course we had to go through the animal barns. Ben especially wanted to look at the cows. He was like a broken record while we were in there:
"Look, they're so cute! I love cows! That's a lot of steak!"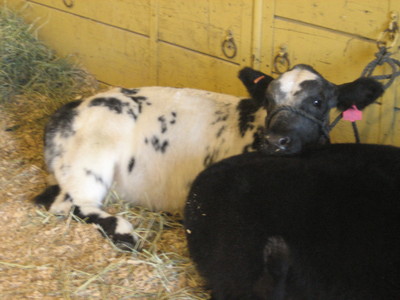 We visited the sheep in leotards, too. The one in purple looked like he was dancing, and would occasionally head-butt the other one, who was remarkably patient.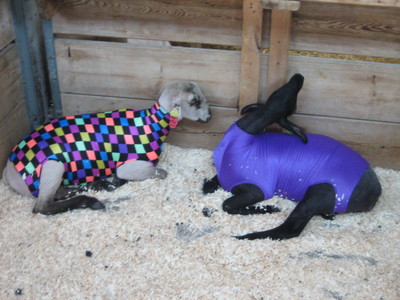 Yes, it was an enjoyable day.
Here's a p.s.~ Our tomatoes are ripening, along with our cayennes and jalapenos. It's so fun to pick them, but we're almost over-run!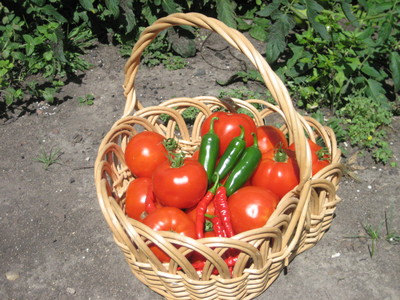 I think we've made 4 batches of salsa so far. It's delicious!