by Tiger Lilly
This probably won't go into the Anorex[st]ics book, but since I drew it in stick figures, it still counts online. Exclusivity! Heck yes!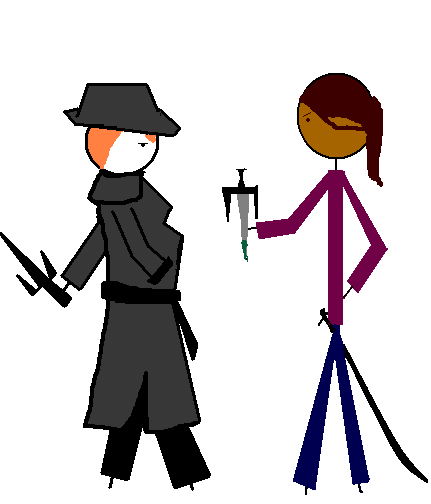 Woohoo! For once, it didn't over-expand the borders of the blog.
Anyhoo, I said last week that I would try to get both of my characters into stick figure form, so here we go. Grace finally decided to cooperate, but she doesn't look too happy about it.
Ciao for now. Hope that these two don't show up in your dreams/house/whatevs, because that would just be scary. If they do, however, contact me! Muahaha.