by the Reverend Mother
Almost every morning I walk for exercise. It's enjoyable to walk when it's still early. The air smells wonderful, there's not a great deal of traffic (when is there a lot of traffic in SSP?), and it makes a peaceful start to my day. Some days I see interesting things. My route occasionally takes me through two cemeteries which are located across the street from each other. This morning I saw two noteworthy tombstones: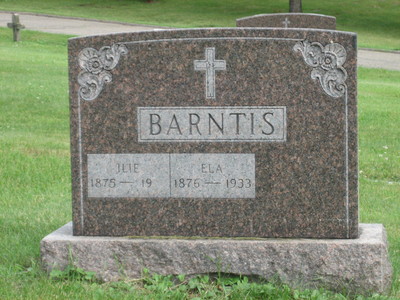 What happened here?
Did he disappear? Did he marry someone else and is now buried beside that person? Is he still alive?
How about this?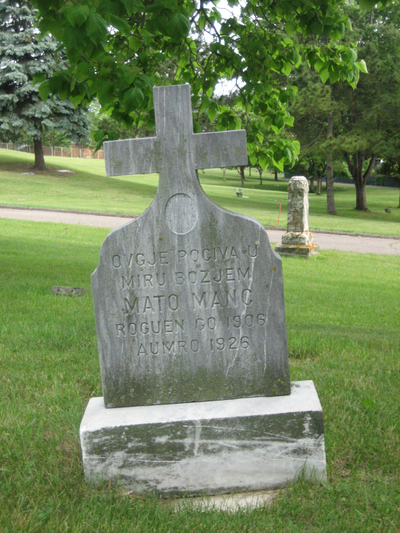 What does it say? What language is this? This guy didn't live long, but he had an interesting name. Small consolation.
Then I found a folding knife, the kind that TL favors, down by Vets field. I picked it up and took it with me but I got to thinking how I didn't really care to have it and TL has enough knives, in my opinion. The person it belongs to might come looking for it and the only chance they have of getting it back is if it stays where they dropped it. I turned aound and put it back where it had been. Hopefully, everyone else will leave it there as well and the owner will find it again.
That's the report from today's walk. Tune in again for an occasional, exciting walk report.