I'm sorry!! I didn't post cupcakes last Friday because it was much too busy a day, plus I didn't have the camera.
It was last Monday that my cousin Lindsay (that's right, the Queen), came over to bake cupcakes with me. We chose Raspberry Cupcakes with Lemon Marshmallow Frosting from The Clean Plate Club blog. I am quite proud to say that none of them sank. Yay, me and Lindsay!! We had a wonderful time making these cupcakes, and we brought them to our church league softball games, where they were very appreciated.
Unfortunately, there are comlpications with the pictures that were taken, so I will leave with this one until a future date, it's frosting!!!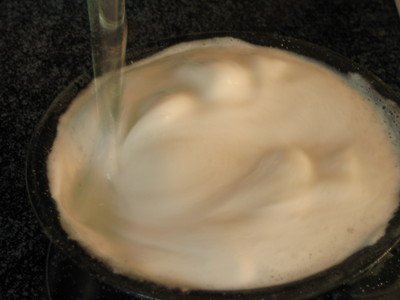 You will also soon be getting pictures of a wonderfully gorgeous cheesecake that I made for Benny's birthday. My first one ever!!!! It was delicious.