Ok, you blog long enough and it's going to be hard to keep secrets. A recent commenter on the "Who is this guy?" post finally put it all together and realized that Tiger Lilly and the Mall Diva have super powers. As a matter of fact, here's a recent photo of the red-headed Tiger Lilly transforming into her superhero form in order to escort Ben and the Mall Diva home, or responding to a distress call about a ninja cow in the vicinity: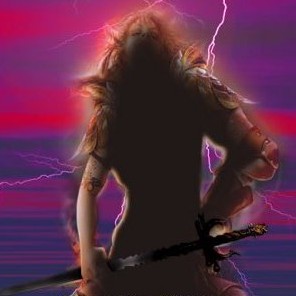 The Mall Diva's powers are more subtle and include being able to teleport herself. I can't tell you how many times lately I turn around and say, "Now where did she go?" (Don't worry, Tiger Lilly has super tracking powers as well).
Naturally, they got their powers from me, as that earlier post also revealed that I am also a superhero, perhaps the result of a CIA experiment gone wrong. If you find that hard to believe, credit my brilliant fat-guy disguise. No sir, no stupid Clark Kent eye-glasses for me – I mean, really, who ever fell for that?
So, now you know.