The Mall Diva's Golden Birthday Tour kicked off one day early with a stop Thursday at Keegan's for Trivia Night and so her "peeps" could pay tribute.
Our team, appropriately named "Golden Birthday" and consisting of the Diva, myself and Kevin Ecker, finished in a four-way tie for first with 19 points. We would have won outright if MD, our licensed beautyologist and fashionescenti had known the name of the new J-Lo cosmetic line. Oh well, here's our traditional victory token: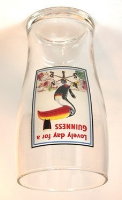 Once the important business was out of the way – it was time for presents! A couple of "Old Stogies", David Strom and Margaret Martin, presented the Diva with her very own cigar, a Black Pearl! (Andy is upset in the background because he forgot to bring a present).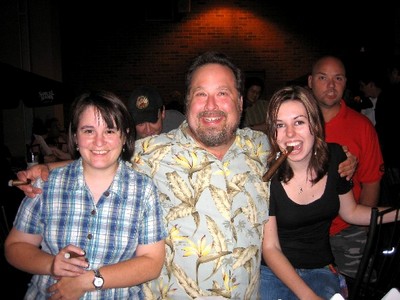 No matter. Andy figures that while the Diva is still too young to drink beer, there's no law against her wearing it. (Kevin not only forgot to bring a present, he also forgot to pick up a beer to pour.)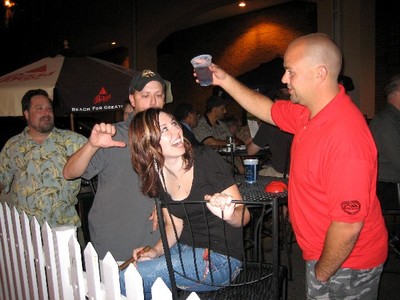 For Friday night, on to Sock Wars!