by the Night Writer
I went on to Amazon a little while ago to check something or other and under the "Related to Items You've Viewed" heading was a book I've never read: After You Believe: Why Christian Character Matters. Ok, the title sounds right up my alley (and perhaps very close in topic to the book I'm working on), but what really caught my eye was the photo on the cover:
Very evocative…and very familiar. Virtually the same photo of Grand Central Station was used on the cover of one of the editions of my all-time favorite book, Winter's Tale by Mark Helprin. The photos are almost, but not quite, identical.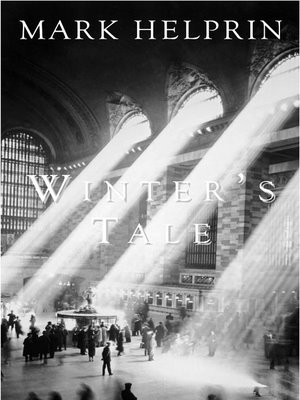 What's really amazingly coincidental is that I happen to be re-reading Winter's Tale right now as part of an on-line book club (only two "meetings" so far, here and here, and I'm the only commenter besides the host so far but I'm hoping that will change). I've probably read this book all the way through four times and regularly pick it up and read random pages just for the heck of it. Even so, I'm noticing new nuances and descriptions in Helprin's enrapturing prose this time through that I hadn't noticed before. It's very exciting.
In considering the two titles here I see another conceptual connection: descriptions of a mystical reality in the midst of the real world illusions that surround us. I have been moved, challenged, convicted, inspired and ultimately lifted by Winter's Tale. I'm thinking the same might happen if I pick up After You Believe as well.