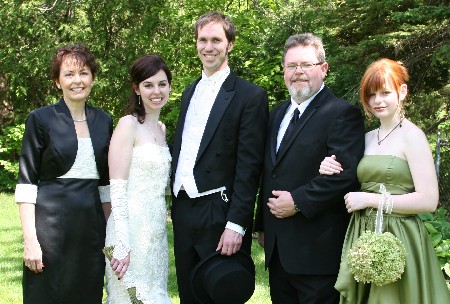 The Reverend Mother, Mall Diva, Son@Night, Night Writer and Tiger Lilly wish you a Merry Christmas and a Happy and Prosperous New Year!
Here are some Christmas thoughts, btw, on the words Truth and Grace; you know, as in "He rules the world, with truth and grace." We sang that song in church Sunday and that line suddenly jumped out at me. What does it mean to rule in truth and grace? The Truth is that all have sinned and fallen short of the glory of God. Without the Grace of God, manifested in His son Jesus Christ, doom is our fate. Truth without Grace is wretched and literally "hope-less". Grace without the Truth is unnecessary and of no value.
This season I have been spending some time with groups of men who are separated by circumstances from their families. I have asked them how it feels, as a father, to be cut off from one's children, and they groan. I say, "Now you know how God the Father felt, separated from His children by our sin, and why He gave His most precious gift."
Behold, for I bring you good tidings of great joy, which shall be to all people.